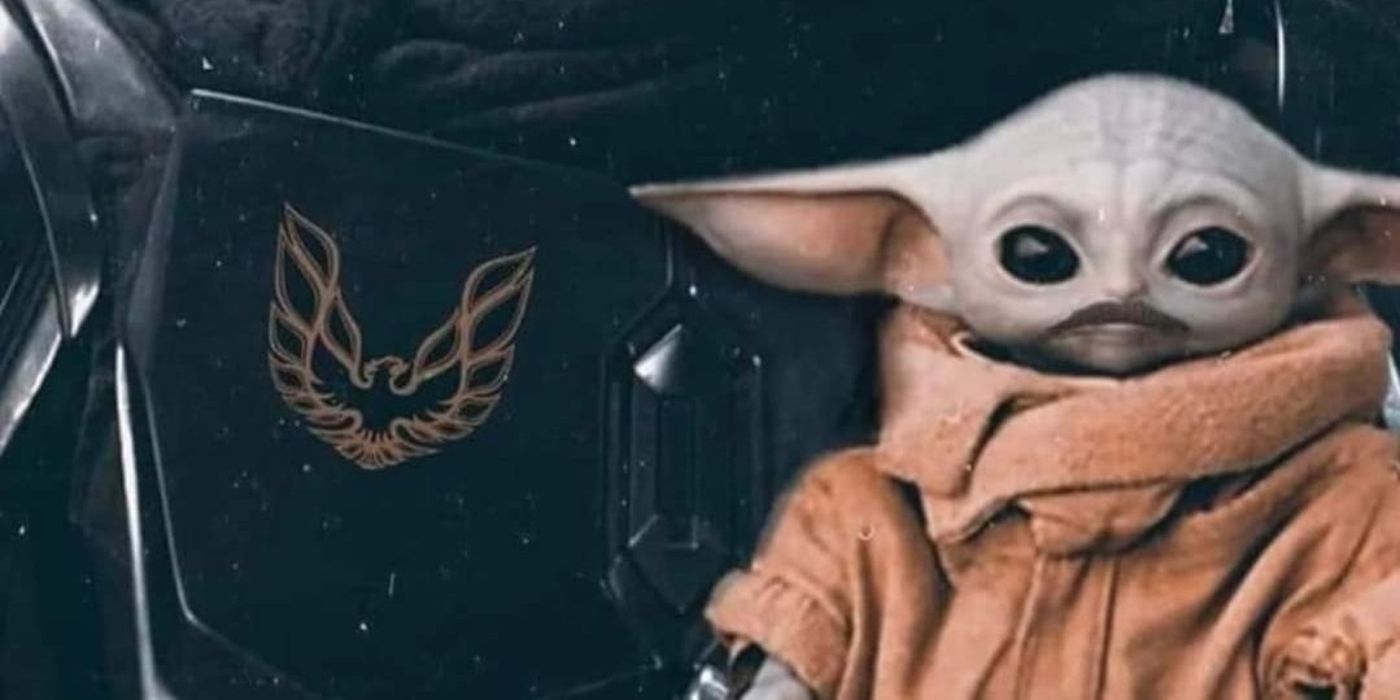 '70s-Inspired Mandalorian Fan Art Gives Burt Reynolds the Beskar, Grogu a Slick 'Stache
A Star Wars fan imagines what The Mandalorian would have looked like had it been made in the 1970s, and it involves a mustache, a cigarette, and Burt Reynolds.
The Mandalorian uses state-of-the-art technology for its special effects, but had it been made in the 1970s, the hit Star Wars series would have looked noticeably different in addition to its visuals – as highlighted by new fan art.
Actor Daniel Logan, who played young Boba Fett in Episode II: Attack of the Clones, shared the photo manipulation on his Twitter, noting, "If #TheMandalorian was made in the 70s." The image features the late Burt Reynolds, the famous star of many 70s films including Issuance, white lightning, Smokey and the bandit and Hooper, like Din Djarin. Reynolds frequently played "lovable rogue" characters, an archetype that appears more than once in star wars characteristics, and even bears some physical resemblance to The Mandalorian to direct Pedro Pascal.
RELATED: Mandalorian Can Convert A Dead Star Wars Droid Into An Iron Man-Like Suit For Grogu
Of course, the other big star of The Mandalorian is also depicted in fan art. Grogu, the cute little alien known at first only as 'The Child' or 'Baby Yoda', is nestled safely in Reynolds' arm, with one change from his on-screen appearance: a mustache 70s style.
Fans will also notice Reynolds' version of The Mandalorian smoking a cigarette, which was typical of '70s action stars, but is something rarely seen in modern mainstream adventure films. For a character like Din Djarin, that would be even less likely, as his belief means he spends most of his screen time with his face hidden by a helmet and he couldn't easily get into the habit of smoke even if he wanted to.
RELATED: Clone Wars Composer Reveals Mysterious Star Wars Animation Project
More to come star wars projects include Obi Wan Kenobi, Andor, The Acolyte, Lando, Season 2 of The bad batch and, of course, season 3 of The Mandalorian. While Season 2 ended with Grogu leaving Din to begin training as a Jedi with Luke Skywalker, a pair of Mandalorian-focused episodes in Boba Fett's Book saw the duo reunited.
The first two seasons of The Mandalorian and the first of Boba Fett are available to stream on Disney+, and while it has yet to be announced when fans can expect to see more, a report has suggested The Mandalorian Season 3 could be aiming for a Christmas 2022 premiere date.
KEEP READING: Star Wars' Jango Fett Joins a Very Different Rebellion With Super Large JNCO Fan Art
Source: Twitter
Every Imperial Inquisitor in the Obi-Wan Kenobi Trailer
About the Author