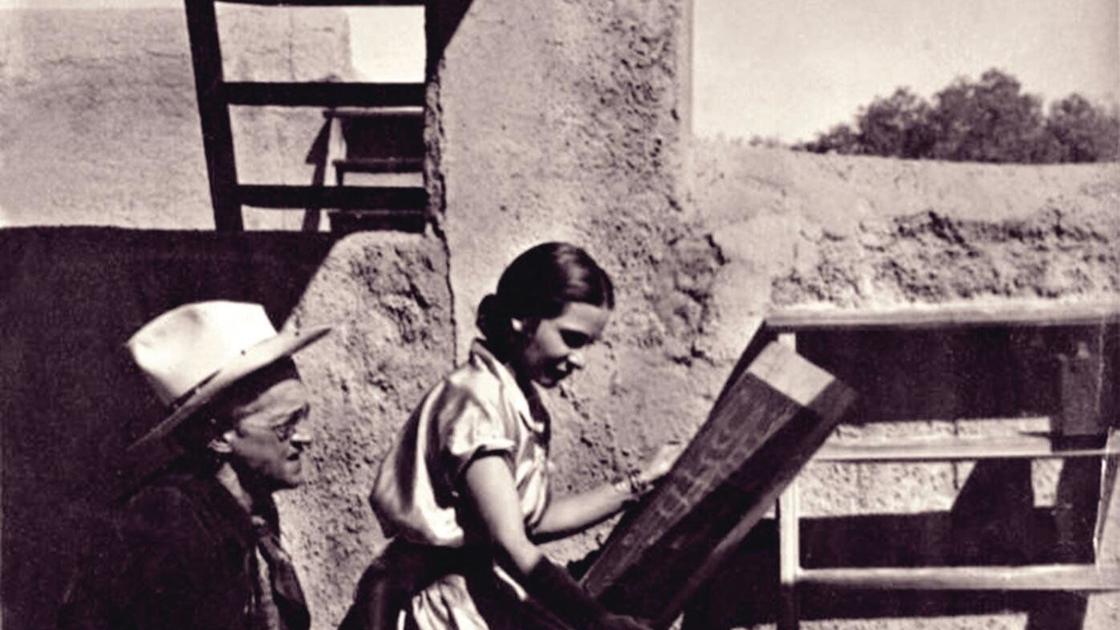 Art Beat: October 21 – 27, 2021 | Arts
Breast Cancer Awareness Month Holy Cross Hospital will be holding a silent auction at the Stables Gallery from Friday October 22 to Sunday October 24. Donations will support the cancer support services at Holy Cross Hospital. Holy Cross will be hosting other breast cancer fundraising events throughout the month of October. For more information, call (575) 751-8927.
TCA presents opera at the Met On Saturday (October 23) from 10:55 a.m. to 1:45 p.m., the Taos Center for the Arts presents Met Live in HD: Fire Shut Up in My Bones by Terrence Blanchard at the Taos Community Auditorium. Proof of vaccination or negative COVID test required. For more information on tickets, visit tcataos.org or call 575-758-2052.
Shannon and the soul of the south
Play classic rock with a touch of the Grateful Dead at two different venues this weekend: The Sagebrush Inn and Suites on Friday (October 22) from 7 p.m. to 10 p.m. and Saturday (October 23) they will perform at the Alley Cantina from 10 am to 11:30 pm For more information, email David Kinney at
[email protected]
or call 575-770-3862.
Questa Crafts & Collectibles Market is looking for artisans to sell their work on Saturdays at the Questa Visitor Center from 10 a.m. to 2 p.m. Contact Lynn, 575 586-2149.
The Charles Collins Gallery on Taos Plaza wishes to exhibit a few more artists. To apply, call Charles at 704-254-5753.
Glimpses of the Past: Historical Prints of New Mexico 1880-1950. The Couse-Sharp Historic Site features a major graphic media exhibit focused on northern New Mexico. The exhibition can be viewed in the Luna family chapel from the 1830s by appointment and on certain Saturdays until November 6. For more information and a virtual preview of the exhibition, visit Past.org previews. To make appointments, visit couse-sharp.org/tour.
Dean Porter Gallery in the Lunder Research Center at the Couse-Sharp Historic Site, is now open Tuesday through Saturday, noon to 4 p.m., at 146 Kit Carson Road. For more information, call 575-751-0369.
REVOLT Gallery Thursday Throwdown is 5 p.m. to 9 p.m. Music, food and more! Gallery of the revolt, 222 Paseo del Pueblo Norte, Taos.
Pop Chalee: Youpi Ki Yay Exhibition of works by Taos artist Pueblo Pop Chalee (1906-1993), continues until March 2022 at the Millicent Rogers Museum, 10 a.m. to 5 p.m., 1504 Millicent Rogers Road. Call 575-758-2462.
Men with Candy. The "less serious fine arts in town!" »Opposite the Blumenschein museum, 222 rue Ledoux, Taos. By appointment, dial 775-388-2793.
Taos Watercolor Company NNew Taos Country Club exhibit runs through December at Taos Country Club, County Road 110. Contact, Diana Smith, 575-224-0062.
Millicent Rogers Museum and Store Fully open daily 10 a.m. to 5 p.m., 1504 Millicent Rogers Road. General admission $ 10; free for children (10 and under), members and veterans; and free entry on Sundays for residents of Taos County. Call 575-758-2462.
Taos Art Museum at the Fechin House. Current exhibition: "Through the eyes of Fechin". Open Tuesday to Sunday, noon to 4 p.m., 227 Paseo del Pueblo Norte. Call 575-758-2690 or consult taosartmuseum.org.
Taos Historical Museums (Blumenschein House and Museum and Hacienda de los Martinez) open daily, Monday to Saturday, 10 a.m. to 5 p.m., Sunday noon to 5 p.m. For more information 575-758-0505, see taoshistoricmuseums.org.
– Compiled by Sol Traverso