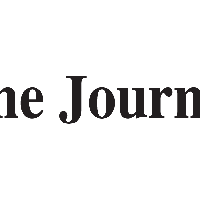 March Art Classes at Berkeley Art Works | Journal-news
MARTINSBURG — The Berkeley Arts Council is offering two in-person art classes at the Berkeley Art Works in March.
Mixed media journaling is an exciting and unique process for creating mixed media art. Participants learn to express themselves by creating dynamic backgrounds to support various designs, textures, poems, photos, verses, etc., using wet or dry media. Materials such as magazine clippings, photos, glitter, coffee filters and more are used to compose an overall personal visual statement. Pleasure comes from freeing his imagination and his feelings.
Ink and watercolor painting is a delightful mixed-media approach to creative painting. He combines a free drawing method with traditional watercolor painting techniques. The process has a light and airy style, which improves on conventional watercolor painting. Students will be encouraged to "lighten up" and have fun with the whole painting process.
The instructor is Leah (Yoyi) Bennet, a multimedia artist who is mostly self-taught. She was influenced by her artist father and Carmen Trujillo, a Cuban-American artist who instilled in her the importance of being complete in artistic disciplines. Yoyi has over 15 years of experience in teaching artistic techniques. She works in ink, watercolor, charcoal drawing, acrylic, oil, encaustic and cold wax. She completes her artistic expressions by making her own jewelry. She is a firm believer in up-cycling. Her passion as an artist and teacher is to bring joy and a moment of wonder into someone else's life.
Both courses begin March 15 and meet for three hours once a week for four weeks.
For details, material lists, schedules, class prices, and to register, visit https://berkeleyartswv.org/instruction/. Pre-registration is required. Classes are held at Berkeley Art Works, 116 N. Queen St. Please Note: All attendees will be required to provide proof of COVID-19 vaccination and wear masks while at Berkeley Art Works. Classes will be set up for distancing. Email questions to [email protected] or call 304-620-7277 during business hours Wednesday through Friday, 11 a.m. to 5 p.m. and Saturday, 11 a.m. to 4 p.m.