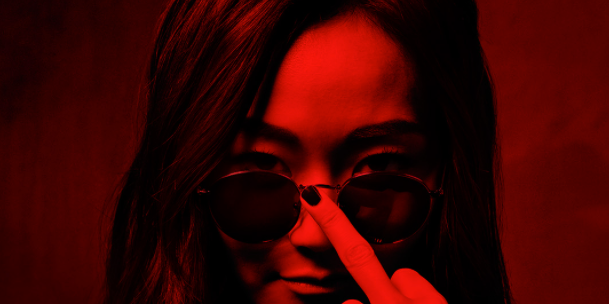 The Batman Gets The Boys Middle Finger In Parody Posters
You can call Amazon The boys many things, but one of those things is not subtle. With Warner Brothers' The Batman dominating the box office this weekend, Amazon seized the opportunity to latch on to the buzz. Using characters from the show's eponymous band, Amazon replaced teaser posters with most of the live-action Batman movies.
You've got the latest poster featuring Karen Fukuhara's Kimiko stunning fans in place of Robert Pattinson's Bruce Wayne on the teaser of The Batman. Then there's Frenchie taking the place of the Caped Crusader on a mocking poster Batman: The Animated Series. Even Michael Keaton's take on the character isn't sure with Mother's Milk replacing the beloved Batman Star.
Want to see a magic trick? We're going to make the supers disappear. pic.twitter.com/ICVPdQsTeM

— THE BOYS (@TheBoysTV) March 5, 2022
— THE BOYS (@TheBoysTV) March 5, 2022
— THE BOYS (@TheBoysTV) March 5, 2022
Ahead of the successes of the show's third season, Amazon will release The boys: diabolicalan anime series with at least one episode set in the same continuity as the live broadcast.
"The finale is hot, yeah." Kripke said Variety. "I thought he did such a good job with it. I don't think we had any specific plans for it to be canon for sure. But he did such a great job writing it and directing it, that watching it, I was like, 'For sure that's what happened.' There is some background setup to really understand the relationship between Homelander and Black Noir and give us a deeper understanding ahead of Season 3."
In addition to DiabolicalThe Boys producer Evan Goldberg has teased even more potential spin-offs that may be in the works.
"We had been messing around with live-action movie ideas," Goldberg revealed to Variety regarding the origins of Diabolical. "And then when the idea to do the show 'Diabolical' came up, we were like, that's perfect. And then we kind of ripped off 'Baby's Day Out.'… We talk all the time spinoffs. We're working on a lot of different ideas. Some won't happen, some will. But I think we've got more franchise to do. We can grow. We can grow like Laser Baby.
The Batman is exclusively in theaters while The boys Season 3 debuts on Prime Video starting June 3.
Read the original article here
Disclaimer!
Verve Times is an automatic aggregator of all media in the world. In each content, the hyperlink to the main source is specified. All trademarks belong to their rightful owners, all materials to their authors. If you are the content owner and do not want us to publish your materials, please contact us by email –
[email protected]
. Content will be deleted within 24 hours.