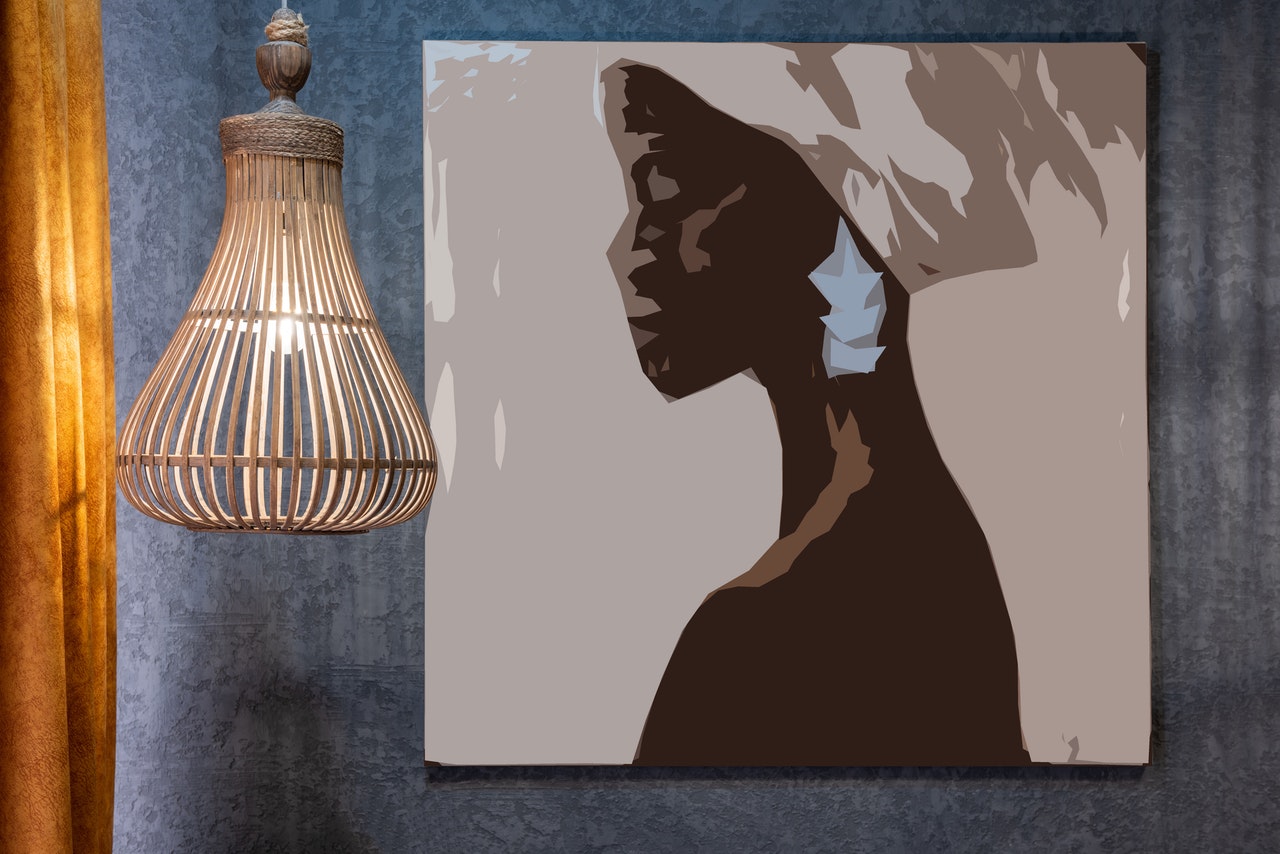 Timeless Charm of Paintings
Whatever historical era you think of, completely bare walls have rarely been in fashion. In centuries past, anyone who could afford it decorated their home with paintings, tapestries and other art formats. And that has not changed – in the 21st Century wall art remains a vital part of any desirable interior.
Only these days it's much more affordable. And if you want to dress up that bare space above your couch, you don't even have to venture down the high street – thanks to digital printing services, you can turn your own photos into wall art from the comfort of your home. from your own home. .
Personal photos can be printed on a wide range of wall art formats, but there is one format that is particularly suitable for displaying your own photos as sophisticated works of art: canvas prints.
A canvas print sees your photo printed onto a piece of real canvas fabric which is then stretched over an inner frame. So the canvas prints look like the best gallery prints and paintings, but they combine the timeless appeal of traditional design with a new, contemporary approach. Let's take a closer look at what has made canvas prints one of the favorite wall decor choices for families across Australia!
Classic looks, classic values
The desire to be proud of our accomplishments and our family life is anything but universal. Many of us are looking for ways to give deeper meaning to our lives – something deeper than a grid of Instagram images or TikTok videos.
So how can you best celebrate your life and the bond that exists between the different generations of your family? Few things are more effective than a photo display featuring black and white images from different times in your family history: your grandparents' wedding, your parents' honeymoon, and photos telling the story of your own life from birth to adulthood.
There is something magical about a printed photo – unlike a more ephemeral digital image, it has a real physical presence, symbolizing real moments lived and real joy shared. So it seems a shame to keep this magical quality hidden inside the covers of a photo album. And that's where wall art such as canvas prints come in.
Because the canvas has been used as an art substrate Since the late Middle Ages, canvas prints have represented a link between the era of oil paintings and our digitally obsessed new century. As a print medium, canvas has something that even the best lab-grade photo paper tends to lack – a slight pastel undertone and lightly textured surface that adds depth and complexity, transforming reproductions of photos into original works of art.
Unlike the natural materials used in traditional artwork, most canvases used for digital printing today are made from synthetic fabrics. Polyester, one of the most popular choices, is remarkably resistant to daily wear and tear. The polyester fabric is used by one of Australia's most respected canvas printing suppliers – MyPicture.com.au. The company notes that with a little care, their canvas prints can maintain that like-new look for up to 75 years. Perfect if you are looking for photo prints worthy of becoming heirlooms!
Capturing a fleeting moment of life
And wall decor isn't just for the biggest milestones in our lives. Canvas prints are a perfect way to breathe new printed life into those smaller but still meaningful life moments – the kind you normally post on social media. Because on Instagram a digital photo can create a stir at first, then quickly get lost in the clamor of the constantly updated online world, a photo printed on canvas is sure to have a lasting impact.
Say you take a photo of a particularly well-presented breakfast at your local cafe, then add a filter to turn your shot into a striking food photograph. You can show it online by all means, but why stop there? Have it printed on canvas and you get a new personalized wall decoration with your own creative work!
And it goes without saying that you're not limited to photos of food – the canvas print will flatter a wide range of images, from close-up portraits to majestic landscapes. The clean lines and frameless design of canvas prints let the viewer focus on what matters most – the beauty of the photo itself.
Even a single custom canvas print will add a deeply personal touch to any home – something that mass-produced home decor simply cannot achieve.
Wall art for today's lifestyle
The housing generation gap is widening – and more and more young Australians are living with their parents and facing the prospect of lifelong tenancies. These new social conditions inevitably had an impact on people's attitudes towards interior design.
Should you even invest in wall art if you don't own your own home? If so, what is the best way to display it in a rented apartment? These are questions that will come to mind for any Millennial or Generation Z-er trying to balance their home decor aspirations with the harsh realities of today's housing market.
Even though some landlords and real estate agencies allow you to display artwork on the walls of your rental property, they will likely require you to repair any marks left on the walls before moving out. So if you're not willing to spend your deposit on repair work, you'll want to avoid drilling holes and hanging frames. It means finding another way to display your home decor.
Canvas prints have a big advantage over regular printed posters and photos – because they come with an inner frame that provides sturdy structural support, they can be displayed without being hung on the wall. You can simply lean your canvas against any vertical surface – small canvas prints, in particular, are perfect for filling empty spaces on a shelf or mantelpiece. And with no DIY required, it's a perfect home decor solution for a generation of permanent tenants.
Wall decoration with conscience
Finally, the prints on canvas are perfectly suited to the requirements of young, environmentally conscious consumers. These days, solvent-free inks are standard and more and more canvas suppliers are moving to a more sustainable production model.
As MyPicture.com.au told us, the print-on-demand system, where products are only produced after an order is placed, is the future of canvas printing. This approach allows companies to not only save costs, but also significantly reduce their environmental footprint – and it is to be expected that environmentally conscious customers will take this into account when choosing wall art for their next renovation.
So should you opt for canvas prints?
Whether you're a baby boomer, millennial, or Gen Z, you'll want your home to represent your personality. And if you're looking for the perfect canvas (pun intended) to tell the story of your life, canvas prints might be the best option you'll find.
You can use canvas prints to create an elegant photo display that celebrates your life's accomplishments and your family's history. Or why not create an original arrangement of fun quotes and digital graphics demonstrating your passion for contemporary design. Canvas prints are wonderfully versatile – choose the right image and your new decorative piece will fit seamlessly into your home design.