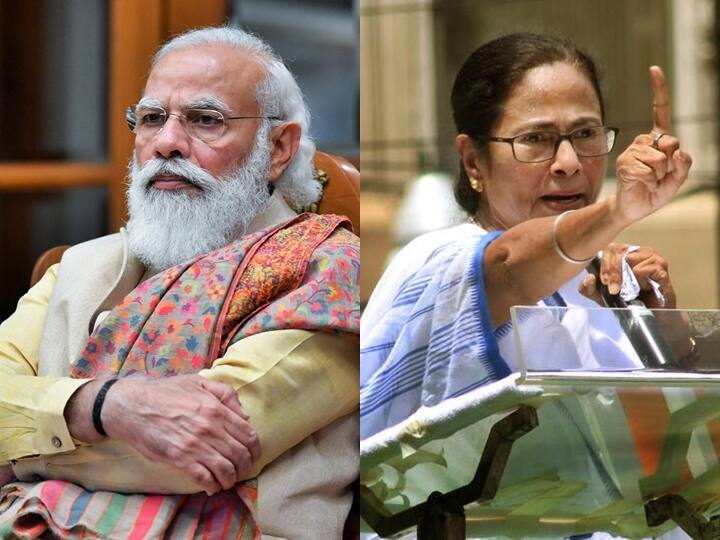 TMC to welcome PM Modi with posters of CM Mamata Banerjee across Kolkata
Calcutta: Ahead of Prime Minister Narendra Modi's mega rally on March 7, Trinamool Congress asked the party's neighborhood coordinators to put up flags and posters featuring Chief Minister Mamata Banerjee in every nook and cranny of the city. with the poll 'Bangla Nijer Meyekei Chai' written on them.
Senior leaders like MK Abhishek Banerjee, State President Subrata Bakshi, Senior Minister and Kolkata Municipal Corporation (KMC) Administrator Firhad Hakim met with neighborhood coordinators at party headquarters on Thursday.
READ ALSO | US think tank lowers Indian democracy to "partially free"; Cites government discrimination against Muslims
During the meeting, the party leadership asked the coordinators to ensure that Mamata Banerjee flags, festoons and posters with the ballot slogan 'Bangla Nijer Meyekei Chai' (Bengal wants his daughter) are placed in every nook and cranny of the city, "PTI news agency reported, a TMC executive reported after the meeting.
"This must be done to ensure that the Prime Minister, during his visit, does not miss the political message – the state is at Mamata Didi's side," he added.
The leadership reportedly asked all party members to work in unity to ensure the defeat of the BJP in the upcoming parliamentary elections.
"During the meeting, our leaders asked us to work together and ensure that the BJP is defeated. said the coordinators.
READ ALSO | PM Modi's photo on fuel pump palisades violates model code: EC after TMC objection
Previously, the Trinamool congressional delegation met with officials from the Election Commission to complain that the use of Prime Minister Modi's photographs in signs informing people of various central programs violates the electoral code.
Upon learning of the case, the ECI on Wednesday called on all gasoline pump dealers and other agencies to remove billboards from central government programs containing photographs of Prime Minister Narendra Modi from the facility's premises within 72 hours. .
(With contributions from the agency)