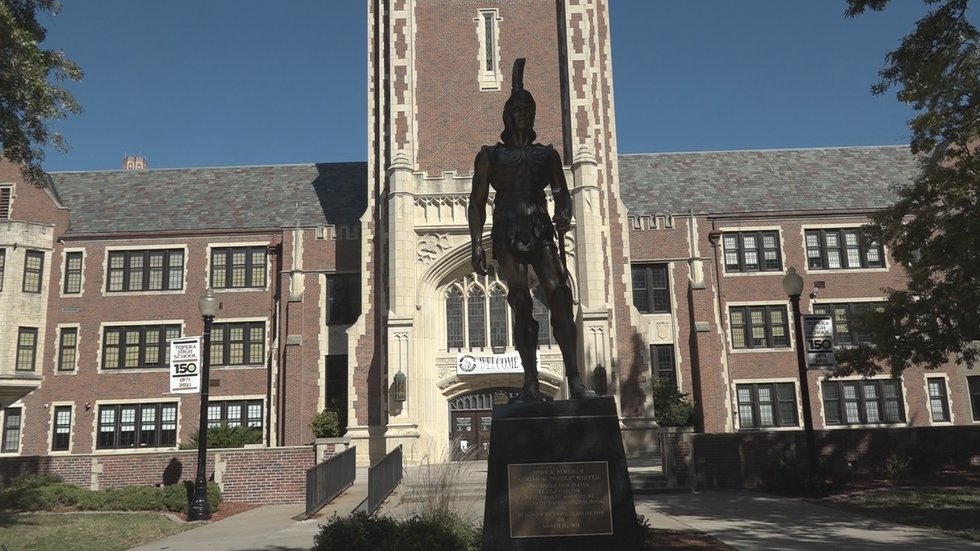 Topeka High School organizes an art tour
TOPEKA, Kan. (WIBW) – Besides the academics, sports and the Trojan horse tradition that lives in the halls of Topeka High, there is something unique about this school.
"Topeka High as an institution has produced not only artists, but also poets, writers, actors, scientists and teachers. That, so yeah that's unusual, I mean there's something special here, "said Kara Heitz.
Historian and Topeka High alumna, Kara Heitz guided a tour to showcase all of the art treasures.
"There are murals in the library that represent history and communication and there are murals that a student did in 2018 in the West Plaza, there is the statue of the Trojan horse in front, there is There are many oil paintings and prints by Topeka Haut alum, many from the early 20th century, ".
But, the history of art began long before.
"So in the 30's, 40's, 50's and 60's and especially in the 70's, Topeka High art gallery was one of the main art exhibition spaces in Topeka city, it was a bit like the first Fridays of that time ".
If you walk through the doors of Topeka High, you will discover a particular artist.
Well known Topeka artist David Hicks, he is best known for doing murals in the state house on the first floor in the 1950s, they have three murals he did in the mid 1930s , two of them specifically for this school and one was located in the Expo Center, but Topeka High acquired it when they no longer needed it there, "said Heitz.
Copyright 2021 WIBW. All rights reserved.