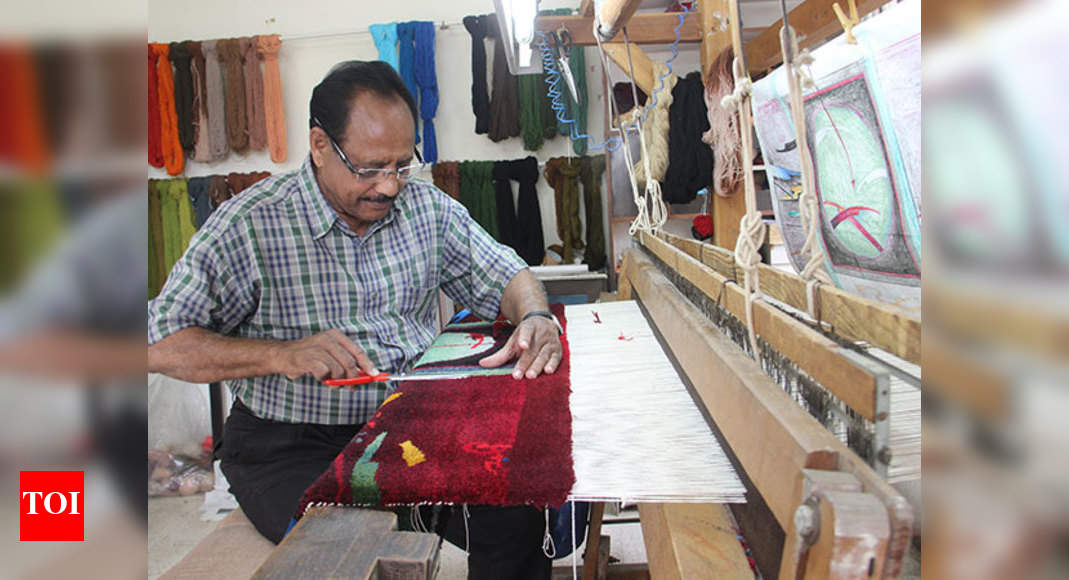 Use artistic tapestries to decorate your home
As the holiday season approaches, just like your wardrobe, your furniture and home decor items also need a makeover. The meticulously woven tapestries, which are also artistic, are the perfect choice.
Ever medium has its own distinct charm and appeal. Tapestry is generally misunderstood as a work of art, a wall hanging, or simply a decorative object. But some have dared to look at it differently and set it up as an independent art. Dinesh Kurekar, a skillful master artist and weaver is one of them with his upcoming exhibition to be held at the iconic Jehangir Art Gallery from October 4-10, 2016. Master weaver and artist, each of Dinesh Kurekar's works takes three months to complete with the meticulous weaving of the tapestry into the wonderful art form.
The hand-weaving industry has been gaining momentum recently, with many personalities in the creative field reviving the same. Kurekar's USP lies in exactly that, in his talent for converting the usual art on canvas into a weaving art using yarn, thus creating tapestry masterpieces. Kurekar's strong suit is the rare combination of art and craft, where he has full control over the execution and innovative ideas as well as the skills of a master weaver.
Carrying the originality of an artist, his ideas first take the form of a painting on canvas with acrylics or pencils. Then he weaves it meticulously and transforms it into a tapestry giving it a new sense of physicality and scale. With great precision and tedious work, after putting in about eight hours of work, the artist manages to finish only about 1.5 inches of the artwork! After the weaving is complete, he then cuts the strands of wool to create a plain surface illusion and cuts some shapes to a high level to give the impression of relief. The uneven distribution of the raised surfaces reflects light differently and adds a new dimension to the tonal values ​​of color.
Using his fertile imagination, delicacy and taste for creating interconnected spaces, Kurekar has added a touch of the abstract world in his creations, his masterpieces, thus carving a niche in the world of contemporary artists.

This coming holiday season, using tapestries to decorate your home can help give it a new perspective.